Regular price
$680.00 USD
Regular price
Sale price
$680.00 USD
Unit price
per
Sale
Sold out
Send Inquiry
Gold and Silver Wine Straw
18k green gold vines with rose gold grapes drape from this wine straw.
Yes, even wine. The great thing about silver and gold is that you do not taste the metal like you do with stainless steel. Fantastic gift for wine enthusiasts!
The easy to carry short drinking wine straw is bent at the bottom for a wine glass but it is also perfect for rocks and martini glasses.
Each wine straw is handmade one at a time so no two are exactly alike.
Save the turtles and shrink your footprint with intriguing style.
The perfect unique accessory to help you express the ethical, ecological, sophisticated, elegant, artistic, fabulous person that you are, all while sipping your favorite beverage.
Can be made with rose, yellow, or green gold embellishments.  None of the wine straws are gold plated and all gold areas are handmade solid gold pieces.
All wine straws quite reusable, and they are made of high purity silver, (more pure than sterling), so the silver will tarnish minimally and much more slowly than sterling silver. The wine straws all have gold tips which protect the edges from damage so that they can be carried and enjoyed for years and years. 
Gift yourself or surprise a conscientious and fabulous friend/loved one with a unique new favorite      accessory. 
All wine straws come with a case and cleaner for easy use. Hand wash with dish soap. These are the best reusable straws.
View full details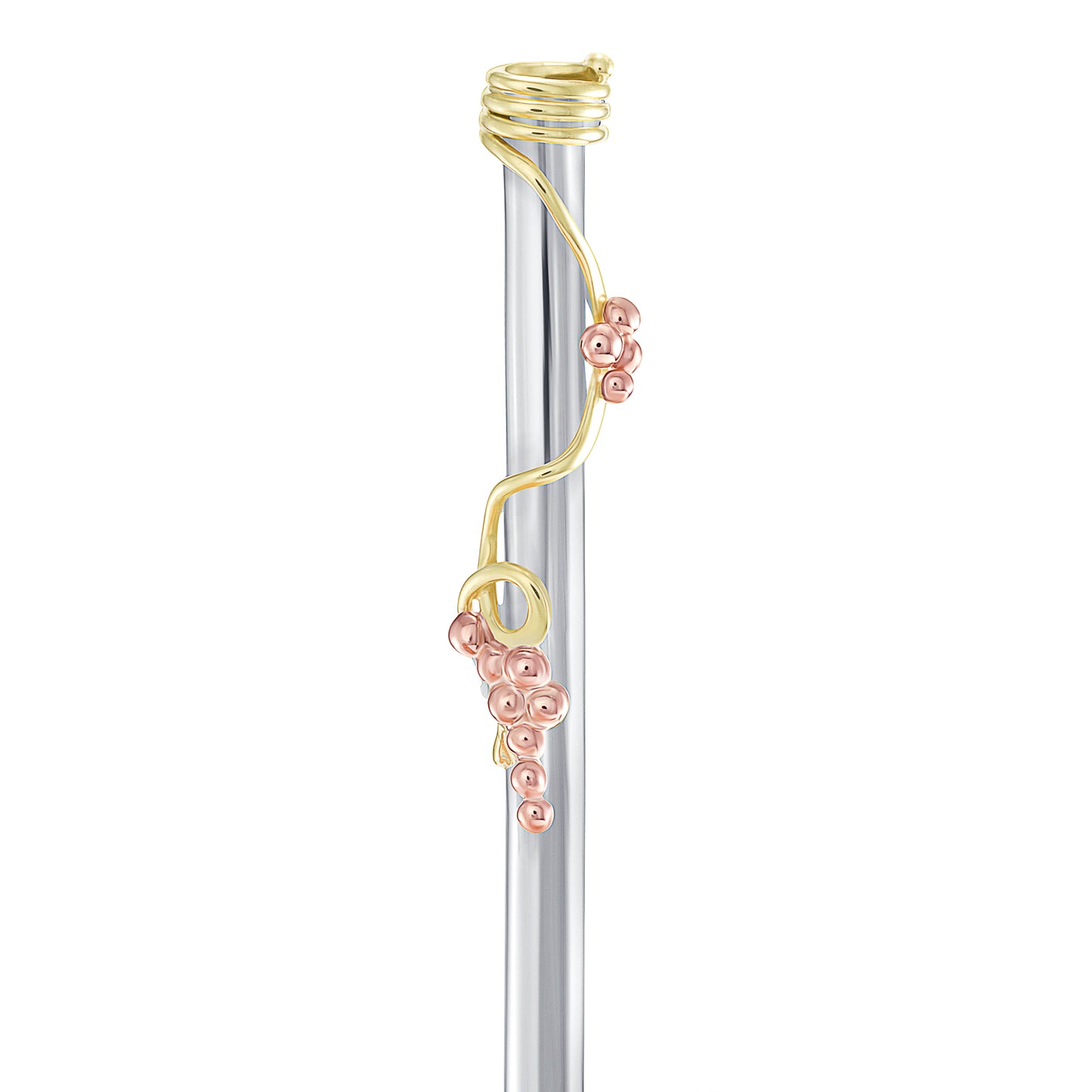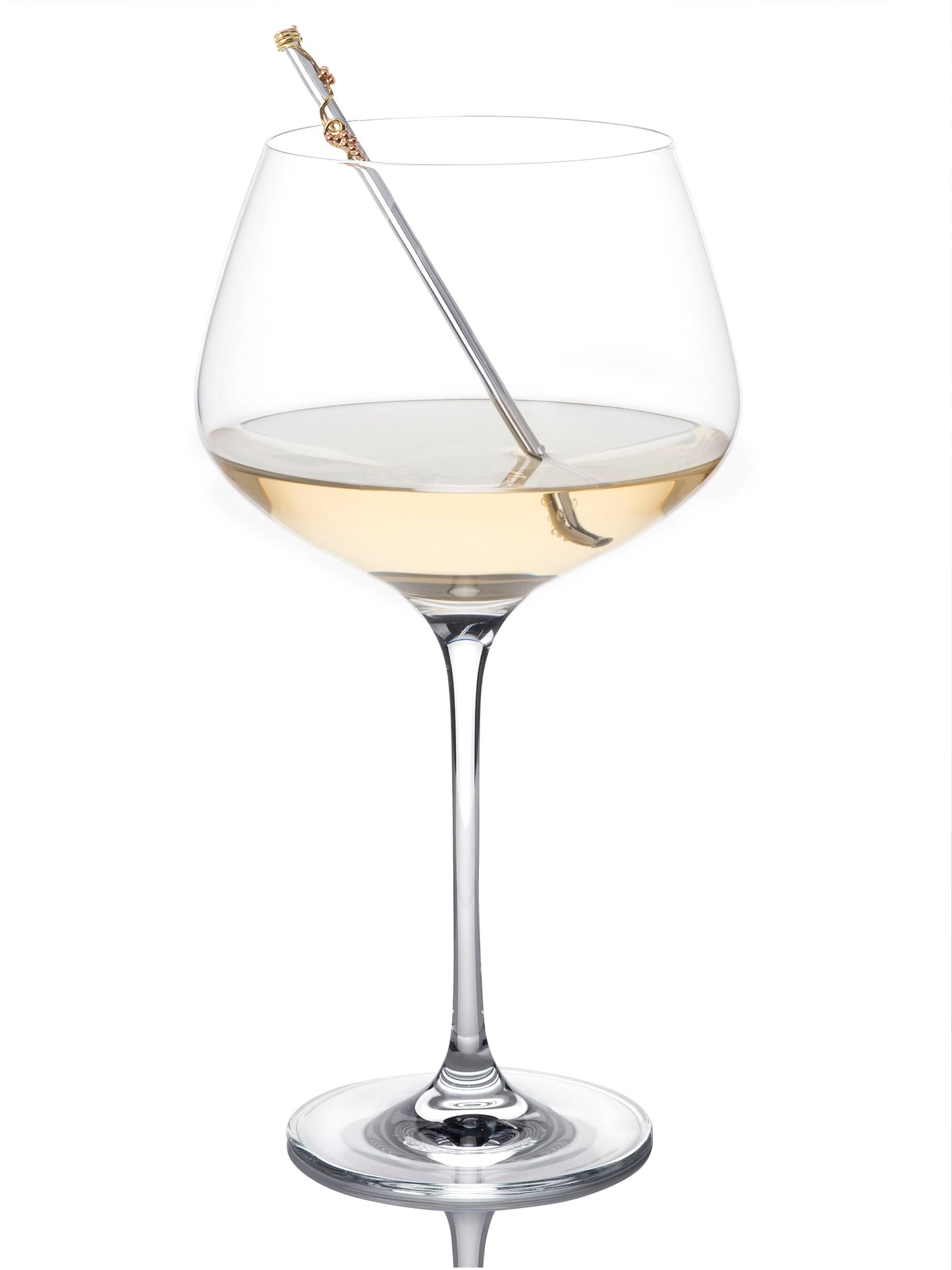 Inquiry Form for 18k Gold and Silver Grape Vine Wine Straw
A delicate look, a powerful feeling...

Wearable Sculptures Created in the Spirit of Whimsey, in Celebration of Overt and Unapologetic Feminity.